Andy Lau talks with Shu Qi on this undated photo. [Photo: Tungstar/sina.com.cn]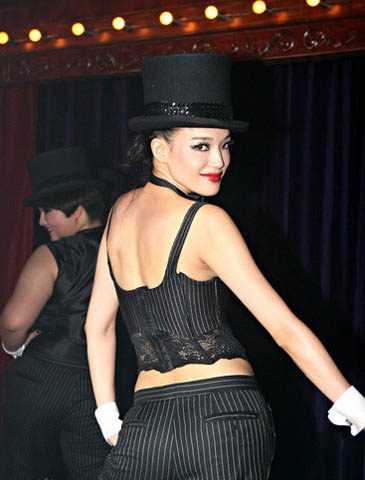 Shu Qi poses on this undated photo. [Photo: Tungstar/sina.com.cn]

Hong Kong-based Media Asia Films released some behind-the-scene photos from the big-budget romance "Look for a Star", featuring Andy Lau and Shu Qi.
Shu Qi portrays a casino waitress and part-time dancer in the HK$60 million (or over US$7.70 million) movie. She called it the "most romantic movie" of director Andrew Lau, according to the local Tungstar news agency.

"Thanks to the director for letting me and Andy Lau carry on a whirlwind love affair in the movie, as I'm not dating these days," Shu was quoted as saying. "I saw clips when I did the dubbing, and now I'm eager to see the whole movie."

"Look for a Star" will open in Chinese theaters on January 26, the lunar New Year's Day.


Shu Qi poses on this undated photo. [Photo: Tungstar/sina.com.cn]




Shu Qi practises dance on this undated photo. [Photo: Tungstar/sina.com.cn]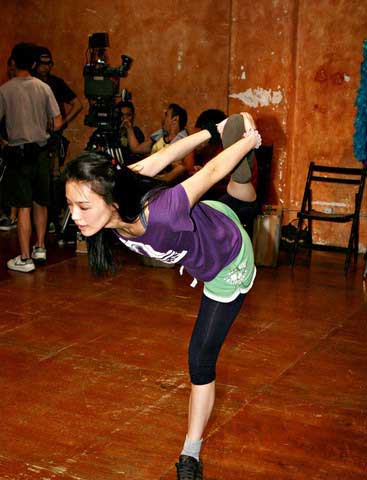 Shu Qi practises dance on this undated photo. [Photo: Tungstar/sina.com.cn]



Shu Qi practises dance on this undated photo. [Photo: Tungstar/sina.com.cn]



Andy Lau gestures on this undated photo. [Photo: Tungstar/sina.com.cn]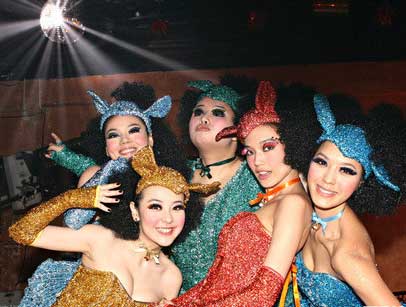 Shu Qi (2nd from R) and dancers. [Photo: Tungstar/sina.com.cn]



Shu Qi (C) and dancers. [Photo: Tungstar/sina.com.cn]



Shu Qi (front) and dancers. [Photo: Tungstar/sina.com.cn]