GENEVA – A 12-year-old girl was ordered to stop playing video games for 10 days by her Swiss doctor after it was found that a serious hand infection she was suffering from was caused by excessive gaming.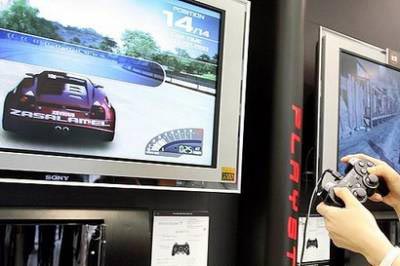 A young woman plays on a PlayStation 3 (PS3) games console in Toyko. [Agencies]
The new infection has since been dubbed "Palmare PlayStation Hidradenitis" by professor Vincent Piguet from the University Hospital of Geneva, Swiss news agency ATS reported.
The girl was taken to her doctor after suffering from painful lesions on her palms for four weeks.
"They were huge red nodes which were very spectacular," Piguet said, adding that he later learnt that the girl had hidden from her parents the fact that she spent hours on her PlayStation.

Piguet and his team concluded that the tension of the hands on the console and frenetic pressing on the buttons had triggered minuscule cutaneous injuries which were aggravated by sweat.

After her 10-day ban from PlayStation, the lesions went away.

The research was published in the British Journal of Dermatology.



Taken From : China Daily

Read more!