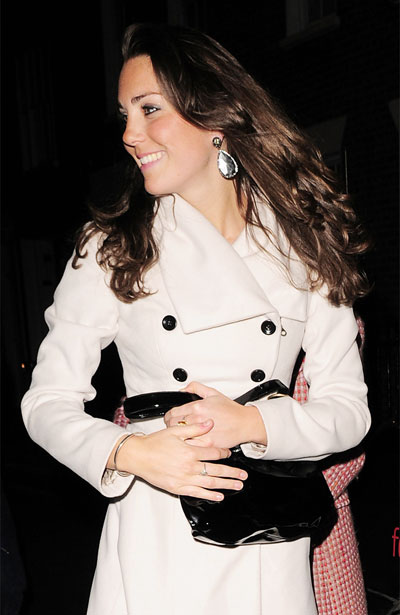 Analeena designer Lina H wants Duchess Catherine to carry one of her handbags.
The bags have already proved popular with the likes of Dita Von Teese and Molly Sims and now Lina - who was a former buyer for Hermes - is keen for her creations to get the royal seal of approval.
She told vogue.co.uk: "I would love to see Kate Middleton carrying Analeena. She is elegant and beautiful and has the style of the Analeena lady."
Lina says when she was creating the bags, she wanted them to be stylish-yet-practical and for women who appreciate luxury.
She said: "I wanted to create a kind of universe of things that are classic, unique, eye catching, yet practical.
"Our customer is the lady that appreciates and understands luxury, diversity and style, the lady that wants to stand out in her own way, a lady who appreciates innovation, craftsmanship, detail and exclusivity."
As well as Dita and Molly being a fan of her designs, Blake Lively's 'Gossip Girl' alter-ego Serena van der Woodsen has also been spotted wearing one and Lina thinks she is a good representative of the brand.
She said: "Serena is elegant, quirky, classy and sexy, and not afraid to experiment in her style, so yes I think she is."
taken from : China Daily