Editor's Notes: Their true love lives seem to draw more attention than the characters they play on the silver screen. With every kiss, quarrel, make-up or break-up played out for all to see, it is no wonder modern celebrities have a trouble finding Mr or Ms Right. Here we take a look at the top ten celebrity break-ups of 2009.
1.Sean Penn and Robin Wright Penn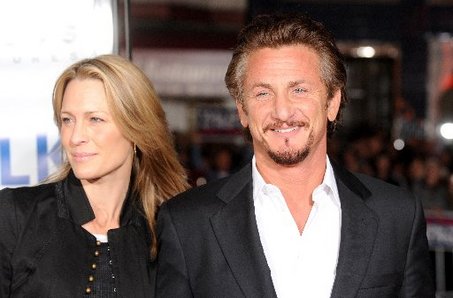 Two-time Oscar winner, Sean Penn and his gorgeous wife, Robin Wright Penn separated—for the second time! The on-again-off-again couple, who have been married for 11 years, officially announced their split via press release in August, 2009. This is the second time the couple has filed for legal separation (Robin had previously filed papers in Decmeber 2007). "Marriage ain't easy," Penn once said, "but it's great most of the time."
2. Avril Lavigne and Deryck Whibley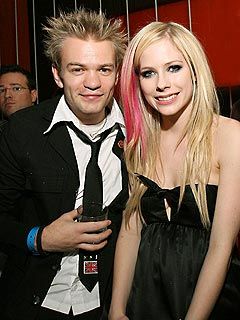 In mid-October 2009, Avril handed into court documents with the stating the reason foe ending her marriage was "irreconcilable differences," with no requirement for spouse alimony, and no requirements to pay Deryck Whibley. Avril Lavigne, 25 years old, and Sum 41 singer/guitarist Deryck Whibley decided to divorce after having been married for three years. The two confirmed they had split in September and issued separate statements about it, saying they would stay friends. The couple married in July 2006 and had no children together.
3. Jennifer Aniston and John Mayer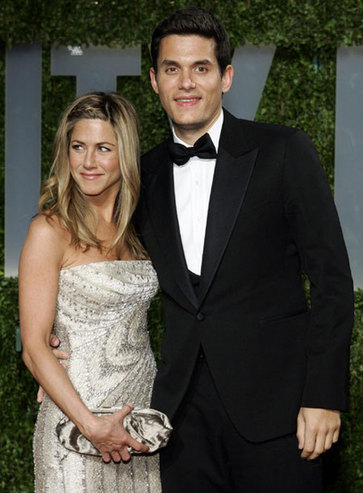 Actress Jennifer Aniston and singer John Mayer pose at the 2009 Vanity Fair Oscar Party in West Hollywood, California February 22, 2009. [Agencies]
Actress Jennifer Aniston and singer John Mayer pose at the 2009 Vanity Fair Oscar Party in West Hollywood, California February 22, 2009. [Agencies]
In March 2009, former "Friends" star Jennifer Aniston, 40, and singer-songwriter Mayer, 31 ended their relationship for a second time, weeks after a high-profile date at the Oscars ceremony fuelled rumors of marriage. According to People Magazine in the US, a source said: "They had some disagreements and decided to not continue to see each other." Her 2006 divorce to Brad Pitt after four years of marriage was the subject of mountains of newsprint, notably after rumors surfaced of infidelity between Pitt and his new lover, actress Angelina Jolie.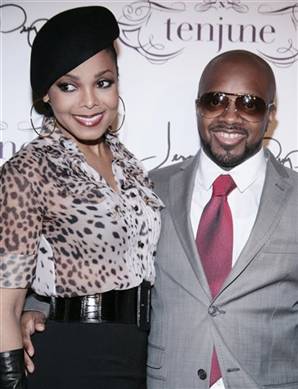 Janet Jackson and music producer Jermaine Dupri called it quits after seven years due to "mixing business with pleasure".
"His friends are telling people it's over," according to an Us Weekly report in last July. Dupri, who was noticeably absent from Michael Jackson's memorial on July 7, produced several of Janet Jackson's recent tracks on her last two albums — which could have contributed to the split, according to the mag. Jackson was previously married to Rene Elizondo. They divorced in 2000.
5. Reese Witherspoon and Jake Gyllenhaal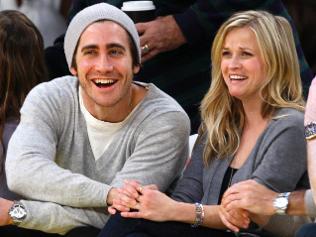 Reese Witherspoon, 33, and Jake Gyllenhaal, 28, costarred in the 2007 movie Rendition, after which rumors started flying about them as an off-screen couple. It was reported Witherspoon and Jake have split November 2009, according to a report from people.com, no further details were given.











taken from : China Daily